Based in San Francisco, DG717 is the US branch of Japanese IT company Digital Garage. Opening its SF doors in November of 2013 to strengthen efforts in investing, incubating, localizing and connecting with local startups, DG717 operates a co working, event, pop up space and DG Lab's west coast based open innovation center, DG Lab.
DGUS, Inc. DGUS: headquarters for DG Group in the US provides the following businesses and services:
Event planning and management for business promotion or sale
Arranging and organization of seminars
Conducting of seminars in the field of information technology, marketing technology and financial technology
Educational services, namely, training and instruction services relating to arts, crafts, sports or general knowledge, namely, information technology, marketing technology and financial technology
Providing information by the Internet about events for educational and cultural purposes relating information technology, marketing technology and financial technology
Providing technical advice and support relating to performance and operation of computers that require high levels of personal knowledge, skill or experience of the operators to meet the required accuracy in operating them
Computer programming
Analysis and consultancy for marketing research
Capital investments services
Settlement of payment, namely, bill payment services provided through a website
Creating and maintaining websites
First Penguin Award ceremonies and gala evenings for entertainment purposes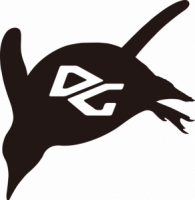 About Digital Garage
Co-founded by Kaoru Hayashi and Joi Ito in 1995 (Tokyo, Japan) Digital Garage is a context company leading the internet revolution in Japan for the past two decades. Synchronizing its main business segments: Incubation, Finance, Marketing and Long Term Incubation, Digital Garage continues to create services and products for the future and expand its network and reach globally.
For more information visit us here
About DG Lab
A collaborative open innovation based R&D organization founded by Digital Garage,
kakaku.com
, and Credit Saison, DG Lab aims to create high-level products and services with a focus on 5 core technologies: Blockchain, Virtual Reality/Augmented Reality, Artificial Intelligence, Security, and Biotechnology.
For more information visit us
here