DG717 consists of a balance between individual and corporate seats designed to suit your needs. Our 24/7 facility is equipped with multiple conference rooms, phone booths, kitchenettes and a multipurpose event space.
Elevate your entrepreneurial journey within a thriving community, where web3 and generative AI fuel inspiration. Collaborate with a diverse array of fintech and adtech startups, and connect with visionary investors and builders, setting the stage for your journey towards success.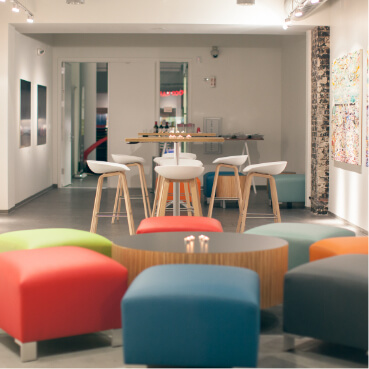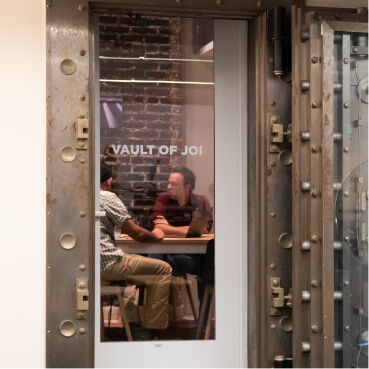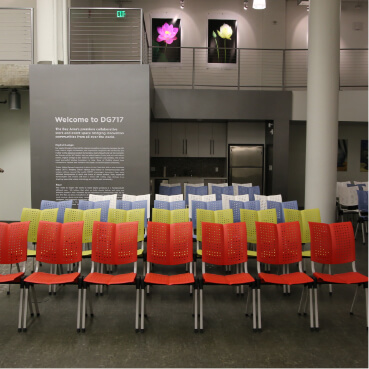 DG717 caters to small businesses, entrepreneurs, freelances, start ups and creative professionals. We offer flexible lease terms with month-to-month leases available.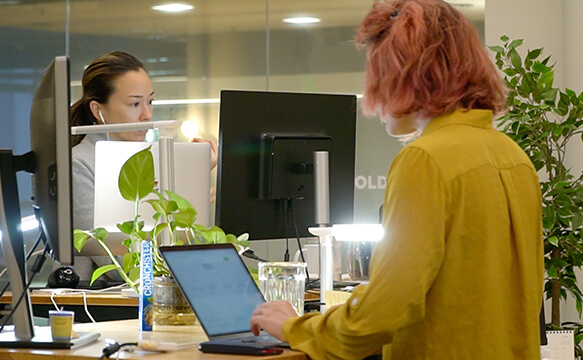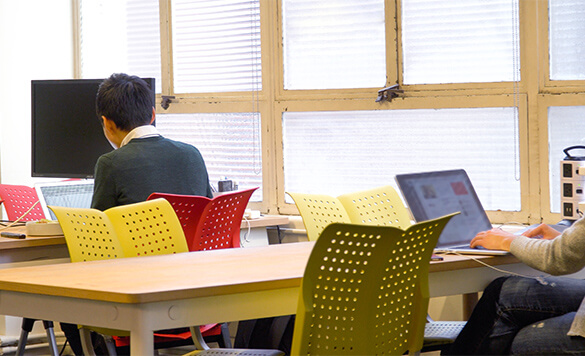 Meeting rooms are equipped with a connectable television screen as well as communications devices (microphone, speaker, and webcam). These rooms can be rented by members of DG717 free of charge and are available during working hours.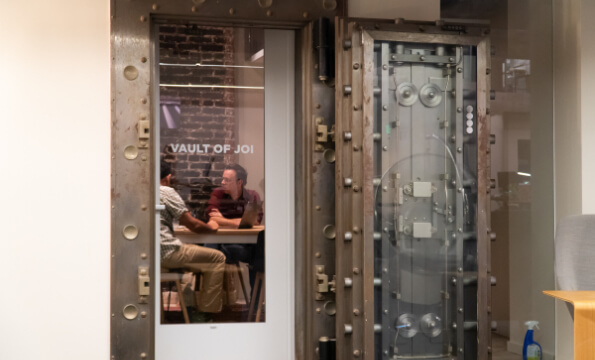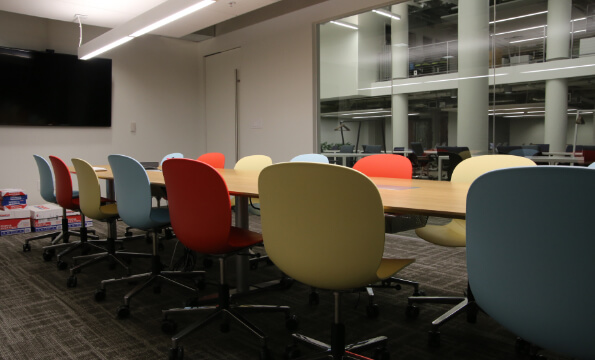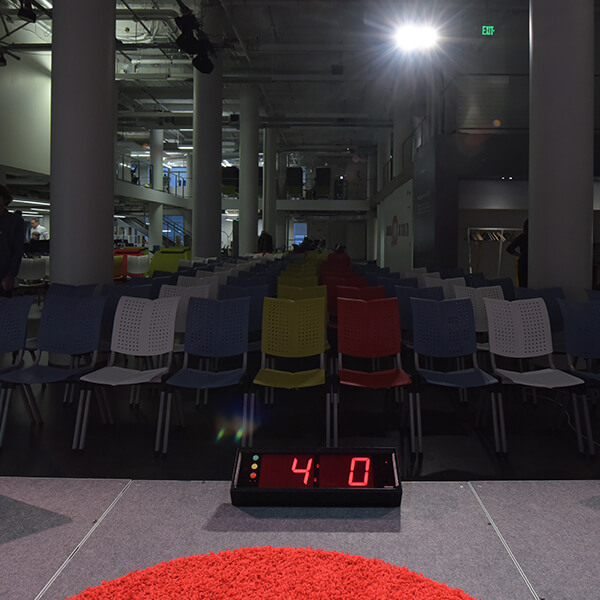 The DG717 Event Space has been booked for many different types of events in the past – from Happy Hours to Conferences to Speeches and Seminars. The event space can be re-arranged and set up to accommodate a variety of situations and setups required by speakers and event presenters/planners. Ample space, seating, and technology is available to make sure that any event will run smoothly and operate according to plan.
Weekday and Weekends from 8AM – 9PM (flexible)
Capacity: 80 seated and 200 standing
Includes 2 TV monitors, 3 wireless mics, 1 projector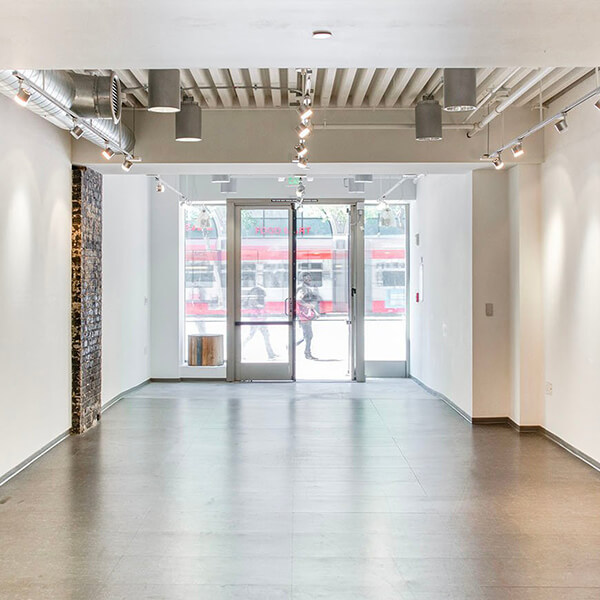 Facing out toward one of the busiest streets in San Francisco's Financial District, DG717's popup space is in a prime location on Market Street to garner attention from local passersby and tourists alike. A space which can be setup and arranged to a client's needs, the popup space has hosted many projects and presentations in the past, all of which have garnered a plethora of attention from those passing by.
836 square feet
Short-term only
Week-up ~ a month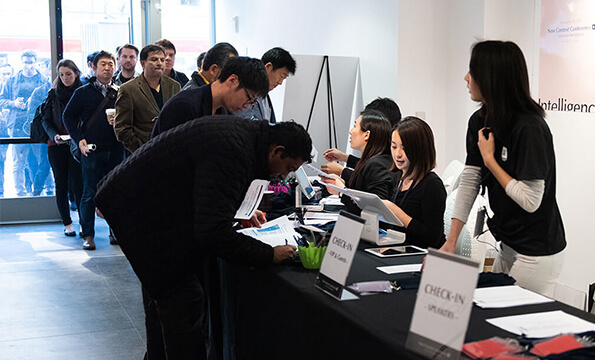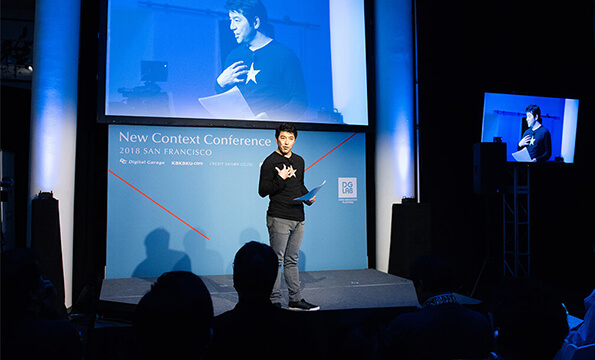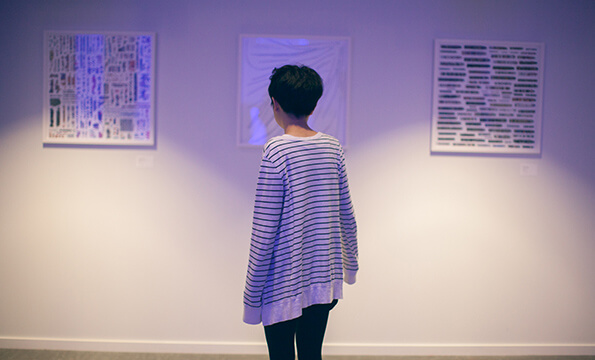 THE NEW CONTEXT CONFERENCE
Digital Garage, along with Joi Ito who is co-founder has hosted their annual, THE NEW CONTEXT CONFERENCE, in Tokyo and San Francisco- covering seminal topics surrounding internet business and technology. The conference has welcomed speakers such as Biz Stone (co-founder of Twitter), Reid Hoffman (founder of LinkedIn), Jimmy Wales (founder of Wikipedia), Jun Murai (Professor at Keio University) and other thought leaders of their field.